/ R&D
ta.cin(ta)refohryam.rednaxela
Alexander Mayrhofer
Head of R&D
has been a nic.at team member since August 2002. He leads the technical implementation of the new Top Level Domains (new gTLDs), and is active in the IETF (Internet Engineering Task Force) External Link. Previously, he worked from 1996 to 2002 as a systems engineer at a business ISP and was self-employed.
---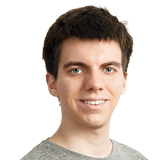 ta.cin(ta)mada.ppilihp
Philipp Adam
Junior Research Engineer
is currently doing his master's degree at the WU in Vienna, specializing on "Data Science", and supports the team in the field of Data Warehouse.
---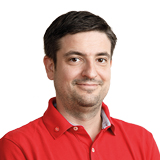 ta.cin(ta)redeonuarb.leahcim
Michael Braunöder
Research Engineer
completed the technical school in Vienna. From 1997 to 2003 he was working as a systems engineer with EUnet GmbH / KPNQwest GmbH / EUnet AG. In summer 2003, he became a staff member of nic.at, where he was responsible for the development and design of the Greenspot platform. At the moment, he is working on the development and design of the ENUM-registry and relevant projects.
---
ta.cin(ta)ekiem.samoht
Thomas Meike
Web Developer
is responsible for the development and maintenance of internal websites and applications.
---
ta.cin(ta)ztirom.snemelc
Clemens Moritz
Research Engineer
Clemens Moritz has a master's degree in physics, is currently working on his doctoral thesis and has been working as an assistant at the University of Vienna on computer-aided physical simulations. He has been part of the R&D team since July 2020 as a Research Engineer.
---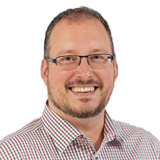 ta.cin(ta)sretlaw.nitram
Martin Walters
Web Developer
graduated from the HTL Salzburg and is part of the Web-Development Team since January 2020. Previously, he worked in the area of software development for banks, the gastronomy/hotel industry, ERP and loyalty programs, among others.
---
ta.cin(ta)flow.zniehlrak
Karl Heinz Wolf
Research Engineer
studied computer- and electrical engineering at the Technical University of Vienna. After his thesis, which was coached by Klaus Darilion of nic.at, he concerned himself with VoIP. Within the nic.at-team, of which he is a member since June 2007, he is engaged in projects concerning VoIP and emergency calls.
---