/ R&D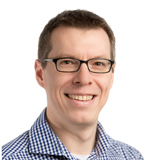 ta.cin(ta)refohryam.rednaxela
Alexander Mayrhofer
Head of R&D
has been a nic.at team member since August 2002. He leads the technical implementation of the new Top Level Domains (new gTLDs), and is active in the IETF (Internet Engineering Task Force) External Link. Previously, he worked from 1996 to 2002 as a systems engineer at a business ISP and was self-employed.
---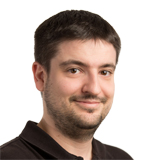 ta.cin(ta)redeonuarb.leahcim
Michael Braunöder
Research Engineer
completed the technical school in Vienna. From 1997 to 2003 he was working as a systems engineer with EUnet GmbH / KPNQwest GmbH / EUnet AG. In summer 2003, he became a staff member of nic.at, where he was responsible for the development and design of the Greenspot platform. At the moment, he is working on the development and design of the ENUM-registry and relevant projects.
---
ta.cin(ta)veselK.jirtimiD
Dimitrij Klesev
Research Engineer
studied Computer Networking (B.Sc) and Computer Science (M.Sc.) in Furtwangen, Germany, which he finished in 2017, while focussing on Blockchain (Hyperledger Project) with his Master Theses. Already in 2012 he started working in the area of back-end development, since April 2018 he supports the nic.at Research & Development department. Next to R&D he also continues working with blockchain.
---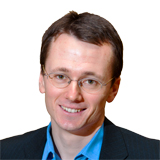 ta.cin(ta)flow.zniehlrak
Karl Heinz Wolf
Research Engineer
studied computer- and electrical engineering at the Technical University of Vienna. After his thesis, which was coached by Klaus Darilion of nic.at, he concerned himself with VoIP. Within the nic.at-team, of which he is a member since June 2007, he is engaged in projects concerning VoIP and emergency calls.
---