/ Domain selection tips
Tips and tricks for your domain strategy
To begin with, every successful website needs a well thought-out domain strategy. First and foremost, such a strategy should resolve issues like "Who is an appropriate provider for me?", "What domain ending(s) is/are necessary?" and "What domains should I register?" Based on our domain strategy study, you will find a few crucial tips and tricks for the choice of the right domain here.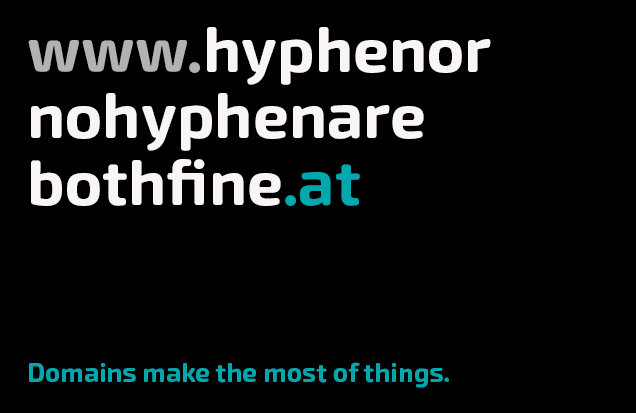 Compound words and slogans are easier to read with hyphens -which is why they are popular.
A domain name containing individual words is easier to understand at a glance. Often users intuitively type hyphens during their searches. Make life easier for your visitors: Use a hyphen!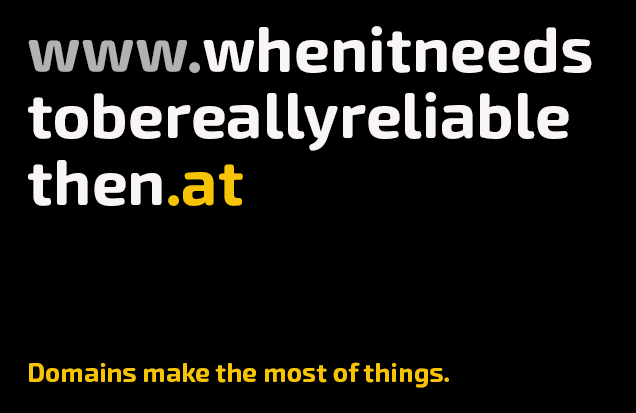 The .at extension stands for Made in Austria and therefore it stands for trust and security.
With .at you benefit from the 93% name recognition level in Austria and positive image ratings. Your domain will be managed securely, employing state-of-the-art technology. And, by the way: .at knows no boundaries and belongs in every German-language domain portfolio.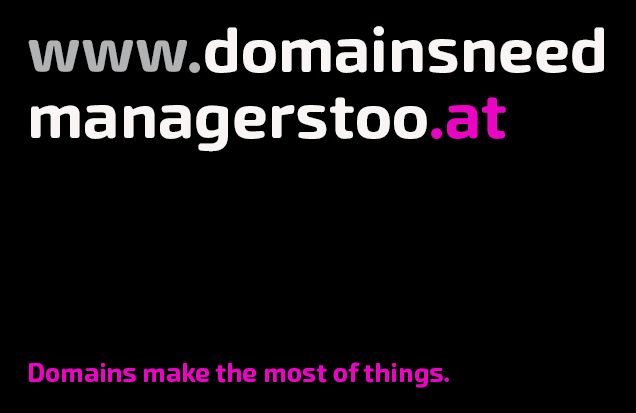 Your domains are your treasure – but who is your treasurer?
The more domains, the more important clear responsibilities become. Establish a domain manager! He or she stays on top of things, manages your domain portfolio, observes the market and is both the internal and the external contact person.

You don't have to be a controller to crunch numbers!
Numbers can provide added informative value to your domain: locations with their zip codes? Events and the year number? From telephone number to figure of speech to vanity domain for easy entry on mobile phones: Numbers will do the trick!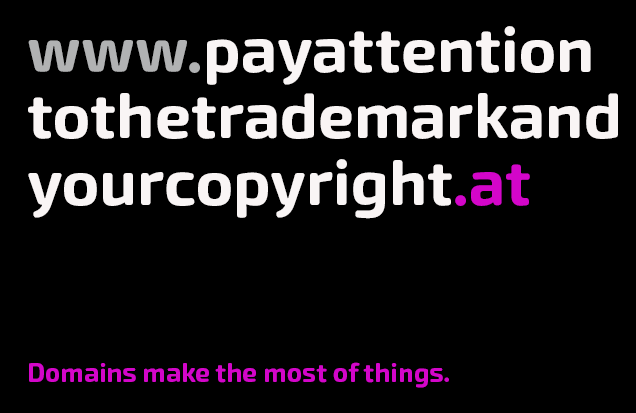 Protect your name: better to register first than to take legal action later.
Whether company name, trademark, product or location designations: Whatever you consider worthy of protection should also be registered as a domain. Of course legal proceedings will also get you results – but considering this first saves time, money and nerves.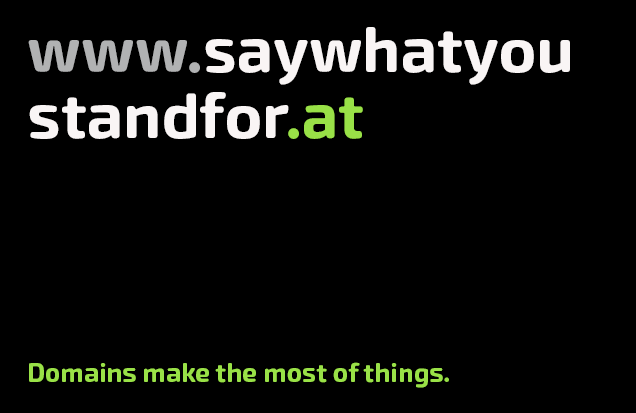 Use your domains to describe who you are and what you do: That's exactly what people look for!
Company and product names are the foundation of your domain portfolio – but they are by far not everything. Use content-relevant terms that stand for your business, your company, your product or your values: This will ensure that you will be found!

If you drop a domain, it is free to enter a new relationship with anyone.
A cancelled domain is free to be newly assigned – to anyone! So, your ex domain may end up in the hands of your competitors, on an advertising platform or as a porn page. All services such as e-mail or FTP are also lost once a domain is cancelled.

For ue and ü, ae and ä, oe and ö, the following holds true: Secure both variants for yourself!

Are you still "rewriting"? Be sure to get yourself the umlaut variant additionally, too! Not only to be found better: You also prevent anyone else from registering the same term as a domain and any resulting mix-ups.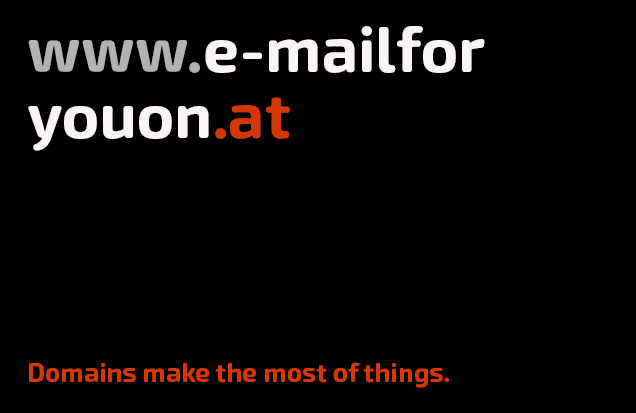 Your domain is the basis for your website and for a professional e-mail address.
You have a great domain for your website, but you do not promote yourself with your e-mail address and are using a free webmail provider instead? That's a pity – and really unprofessional. Get your domain package including e-mail addresses!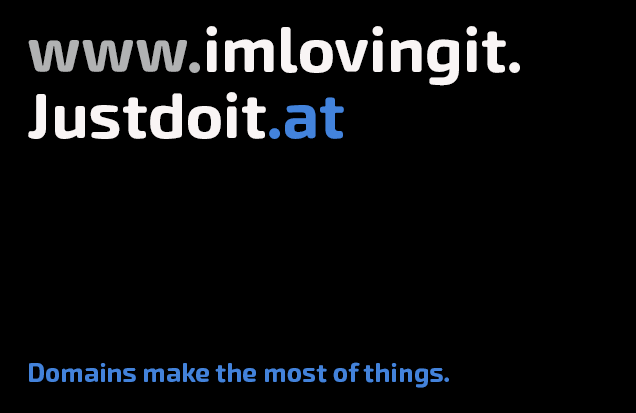 Use your web address as an advertising message – it doesn't get any simpler or cheaper!
Slogan or claim as a domain? Yes, of course! With a bit of luck, it will be the talk of the town. Slogans as domains are easy to remember and visitor numbers easy to measure: a lot of advertising impact for a modest investment!

Interesting domain names are also available on the free market – perhaps exactly the domain name you have been hoping for?
Don't throw in the towel quite yet if the name of your choice has already been registered. Often dealers offer domains, or you can try to contact the domain holder directly yourself. Asking may pay off – your registrar knows how it's done.

First come first serve is how things work when it comes to domains.
Get creative when the desired domain is not available! Alternatives are singular/plural, other spellings, synonyms or additions with prefixes or numbers. And there are lots of options still available at .co.at and .or.at, too – including double-digit domains!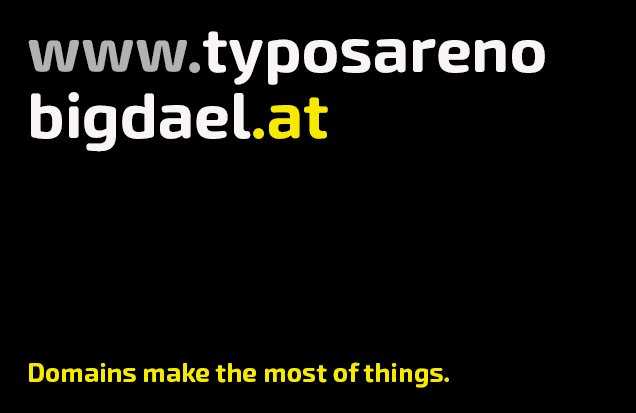 Don't give typo squatters a chance – make sure you register typo domains, too.
Just one wrong character, or one short or one too many – and already users end up on a completely different page. Avoid this by registering typos of your domains. Online typo tools help. But hands off the typos of protected trademarks!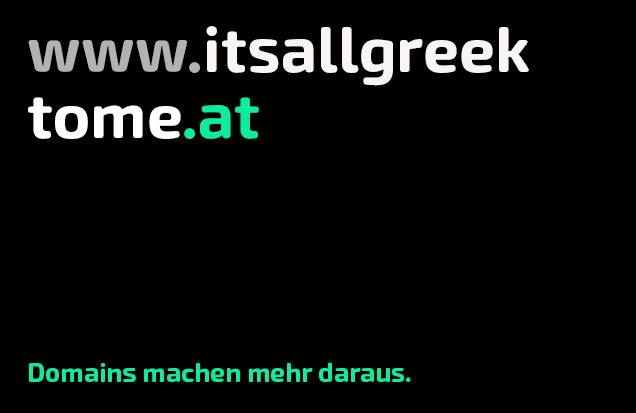 .at domains speak many languages – including the language of your customers!
Have you ever considered having your domain or your services translated into other languages? Or to register locations or names in the local language? .at makes it possible: with 34 special characters from æ to ž.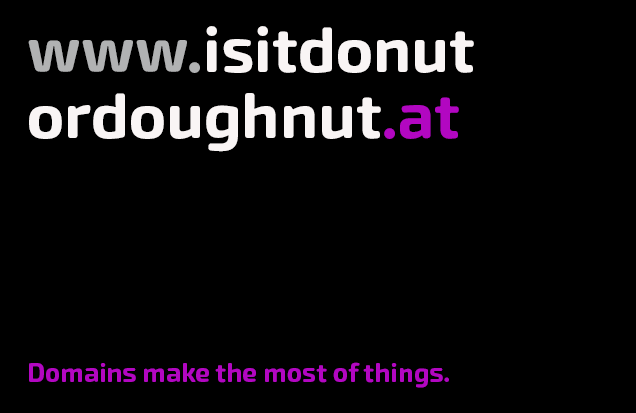 Many terms have multiple spellings – make sure you have them all!
Whether new or old spelling rules, "Denglish" or even dialect: Register alternate spellings or pronunciations of your domain, too. Whether online or vintage in printed form: dictionaries help!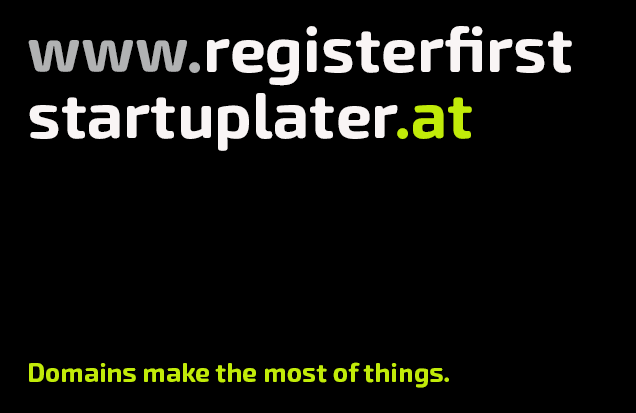 From brainwave to domain: Be sure to snap up your internet presence first!
Whether business idea, campaign or new product: It will only be half a job without a domain. So, register the domain name right after the idea hits you! Only then proceed to having the business cards, brochures and advertising materials printed ...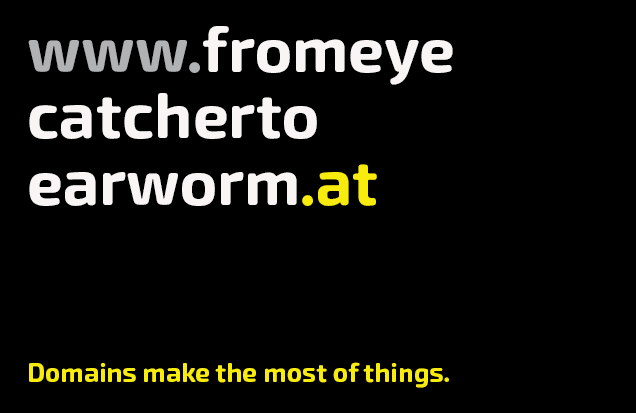 Your domain is multimedial and should be easy to read, hear, type and say.
Something that is easy on the eye in print may be annoying when it comes to spelling it on the phone. So, register your domain name in all its variants (e.g. hyphen, numbers, abbreviations) and use the appropriate version for the medium in question.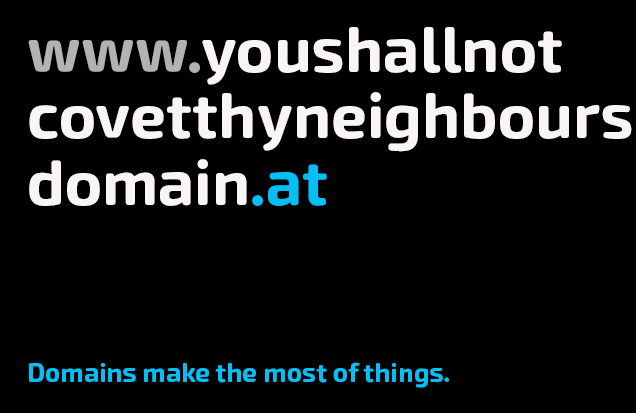 Protected names and trademarks are taboo – except if you own them.
Like in real life, trademark law also applies to domain names. Make sure that you do not infringe on any third party rights: Do your research online, in the trademark or patent register. In case of doubt, obtain a legal opinion!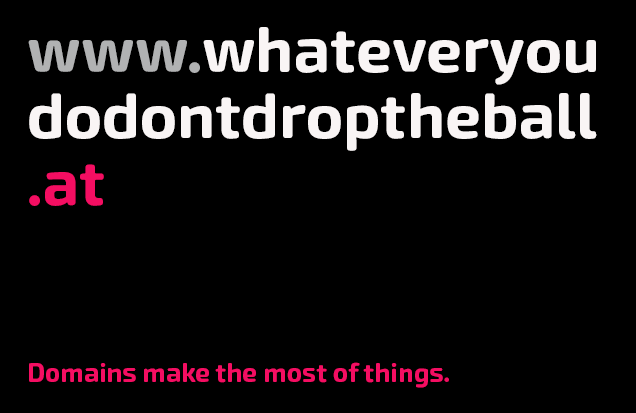 New domain opportunities arise every day: Those who keep an eye on them stand to benefit!
Domains that are taken now may be available again as soon as tomorrow. New top-level domains bring new opportunities. Analyse your domain portfolio regularly and adjust it to suit your business. Observe trends and current keywords!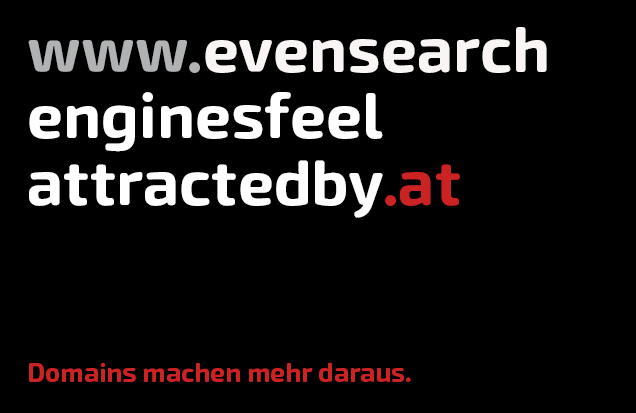 Everyone wants to get to the very top of search results – with .at domains you are well on your way to achieving this.
Because search engines consider regionality an important parameter. And they know perfectly well how established and reliable the country code .at is. These are all factors that ensure .at puts you in pole position in the ranking.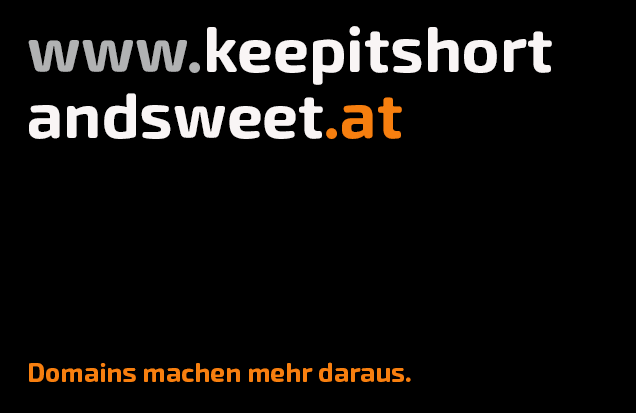 The shorter your domain name is, the more user-friendly it becomes for mobile visitors.
Make it easy for tablet and smart phone users to reach your page from on the road: with short, compelling domain names or abbreviations and character strings that are easy to type on a touch screen and on mini keyboards.