/ .eu relies on RcodeZero DNS Anycast technology powered by nic.at
Aug 07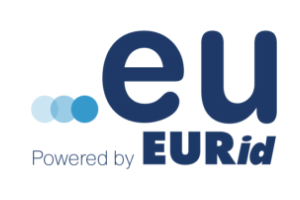 / Press-Reports - 07.08.2019 07:00
.eu relies on RcodeZero DNS Anycast technology powered by nic.at
nic.at is pleased to gain two important top level domains for its Anycast service RcodeZero DNS. EURid - the registry manager of the .eu and ею (Cyrillic script) country code top-level domains, and soon of the .ευ (Greek script) – extensively tested RcodeZero DNS. Convinced by the network's reliability and performance, EURid will use the secondary Anycast service for its 3.6 million domains.
From our own experience as a TLD operator, we understand the importance of high levels of reliability and performance, shorter response times and maximum protection against DDoS attacks. Benefits that can be achieved by using at least one secondary Anycast provider. EURid has been continuously optimizing and upgrading its DNS infrastructure with external partners to guarantee the highest security standards. Marc Van Wesemael, General Manager of EURid, explains why he chose RcodeZero DNS powered by nic.at for the future partnership:
Marc Van Wesemael
(EURid General Manager)

"We are delighted to start this cooperation with nic.at as they have proved to be a reliable provider of many registry services. As the registry manager of .eu and its variants in other scripts we are committed to look for excellence in everything that we do. And excellence and state of the art services are what nic.at can offer."
Richard Wein, CEO of nic.at, is proud to host one of the biggest European top-level domains:

"It's great to offer our technical services to EURid. With over 30 years of experience as the .at registry, we have expert knowledge that feeds directly into our Anycast product development. As a registry, we know the needs of other TLD operators and can respond very fast and flexibly."

Richard Wein
(nic.at & ipcom CEO)
A close relationship with the customer enabled us to add requested features to the RcodeZero DNS monitoring in record time. Another important reason to choose RcodeZero DNS, as Van Wesemael states: "We were impressed by the fast and professional support. Our operations teams were on the same wavelength and our requirements were optimally implemented."
The RcodeZero DNS network has been developed by nic.at's research and development department. More than 15 registries (like .nl, .pt, .berlin), with more than 13 million domains under management, rely on our Anycast service. External name service monitoring proves that RcodeZero DNS is one of the most reliable Anycast services and a trusted global provider.
More information: www.rcodezero.at oder rcodezero@ipcom.at