/ The nic.at beer mat challenge
Jun 26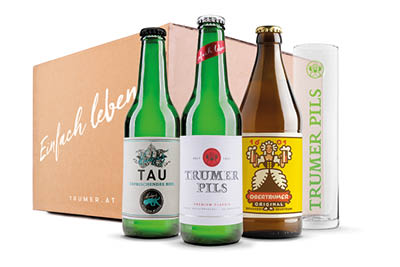 / nic.at News - 26.06.2017 15:52
The nic.at beer mat challenge
We have the perfect accessory to help bring the curtain down on summer: a year's subscription to Hopfenbox, a range of carefully selected, slow-brewed speciality beers with a seasonal theme from international award-winning private brewery Trumer in Salzburg.
All you need to take the beer mat challenge is a nic.at beer mat and a bit of creativity. There are prizes up for grabs for the most original and unusual entries.





How to enter:
Simply send a short mail with your postal address to pr@nic.at and we will send you an exclusive nic.at beer mat set* free of charge.
Send a photo of you using your nic.at beer mats to pr@nic.at; at least one nic.at beer mat must be visible on the photo.
We will post submissions as we get them on our Facebook page at www.facebook.at/nic.at. The photos with the most likes will be presented to the nic.at panel of judges, who will pick three winners.
The competition closes on Thursday 31 August 2017. The judges will meet on 7 September 2017 to select the winners.
Note:
Prizes cannot be redeemed in cash.
Prize can only be delivered to European addresses.
This competition is not connected with Facebook, and is not sponsored, supported or organised by Facebook in any way.
*While stocks last