/ Focus on SMEs: The Feinkost Fleischerei Auernig
Feb 10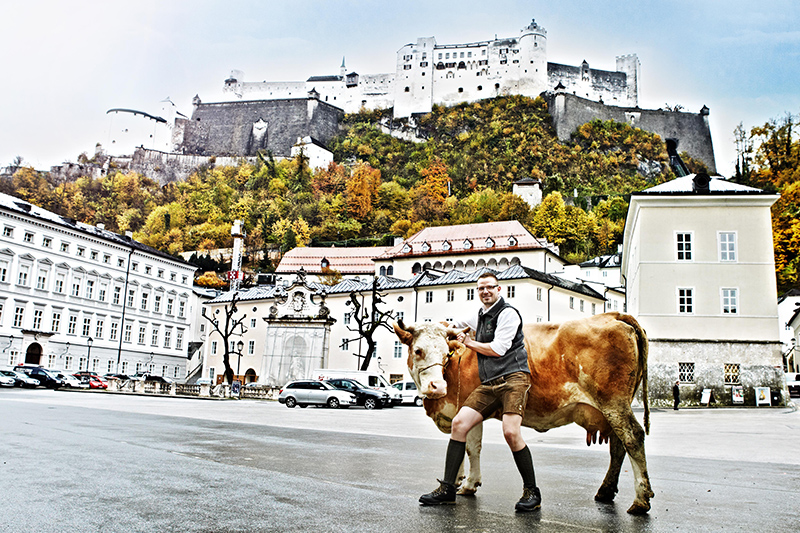 / nic.at News - 10.02.2021 12:45
Focus on SMEs: The Feinkost Fleischerei Auernig
Regionality and quality have top priority at the Feinkost Fleischerei Auernig in Salzburg. The business has been in the family for three generations, and is currently run by Stefan Auernig. He was one of the first to recognise the potential of a meat vending machine: There, in addition to butter, eggs and milk, ready-made meals such as Kaspressknödel and Gulasch are available in winter. In summer, the vending machine is a popular place to go before spontaneous barbecues and also offers vegetarian products. We talked to Stefan about the current situation, the importance of a professional website for craft businesses, and his online shop.


Stefan, how is Feinkost Fleischerei Auernig doing in the current situation?
We are certainly in a fortunate situation. Of course, a lot has changed operationally in the last few months, but our advantage is that we are very broadly positioned. At the same time, the crisis has given us the opportunity to improve our position and to address consumers who are much more conscious about buying regional products.
It is important to motivate our employees, because the many requirements and constant changes are sometimes exhausting. But fortunately we have a great team that sticks together, and with whom we will get through this difficult period in good shape.
To what extent has COVID-19 changed the status of your online shop?
There has been a clear upswing. The number of orders has increased - not only home delivery, but above all those who pick up their orders. In other words, the classic click-and-collect, which is well known in other industries. It is supported by simple and uncomplicated processing, and we are glad that we invested in our "virtual butcher's shop" a few years ago.
Sometimes you think you're ahead of the times, but as we have seen, things can change quickly - and suddenly you have your finger on the pulse, so to speak.
When did you decide to make your website so professional?
In 2013, a good friend and managing director of the advertising agency "warp3" approached us to offer us a professional website including a shop. At the time, her main goal was to win us over as a reference partner for craft businesses. Of course, a lot has changed in the last few years and in April 2020 we went live with a completely revised website including a new online shop. We are still working on it - a project like this is constantly being expanded and adapted.
So a website was very important to you even before the pandemic?
Absolutely. We can use it to present ourselves as a company and a family in an appealing way, and convey our love of the trade to the customer. Customers search online specifically for information about high-quality products from the region, and we have already positioned ourselves very well. Particularly in the catering sector, an online presence is very important in order to attract companies from outside the region that organise trade fairs, conferences and other events in Salzburg.
What was the decisive factor for choosing a .at domain?
As a craft and family business in Salzburg, there is no way around a .at domain for us. The ending shows our Austrian origin and is also representative of the high standards of quality for which our country is known worldwide. In addition to the classic domain www.auernig.at, we have also registered www.dryagedbeef.at. For our meat vending machine, there is also www.fleischeslust24.at.
What does the future hold for Feinkost Fleischerei Auernig?
The online shop will certainly become even more relevant in the future and in our view there is still a lot of potential in the delivery of food. It will probably take a little longer in Austria, but it is important for us to be at the forefront of these developments, and to stay on the ball.