/ The next generation of Internet Governance: "A bridge between technology and law"
Mar 30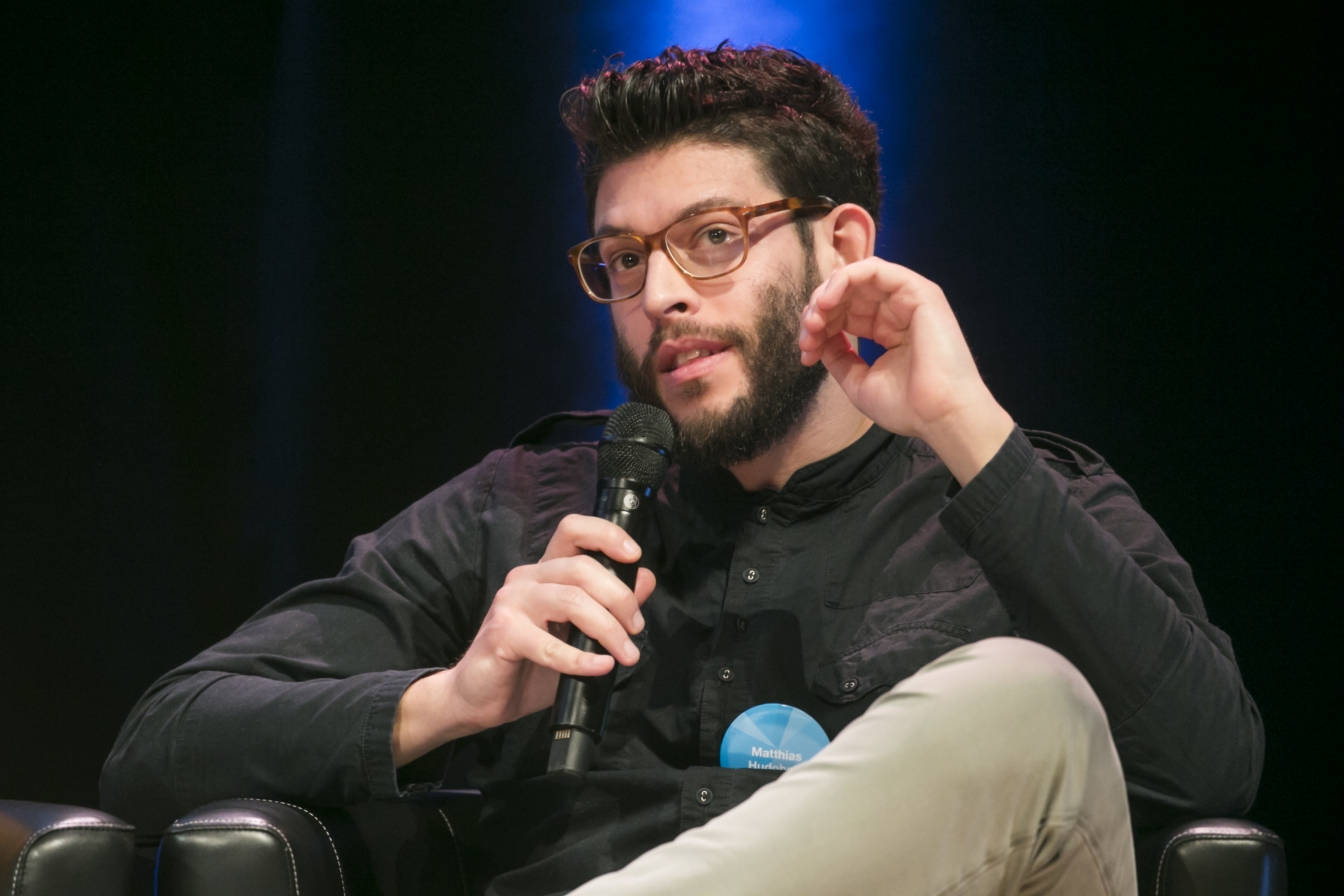 / nic.at News - 30.03.2020 11:33
The next generation of Internet Governance: "A bridge between technology and law"
Matthias Hudobnik is part of the young, emerging generation in the field of internet governance. He registered his first domain as a teenager. At Domain pulse 2020 in Innsbruck he talked about his commitment and how it came about.
Matthias Hudobnik started early in his interest in topics concerning the internet. He was just 14 years old when he registered his first domain. "My grandparents rented out apartments, so I built a website for them," says Hudobnik. "That was the beginning, since then I've been very interested in the development of new technologies in the field of hardware and software, especially internet governance".
Hudobnik is a lawyer and engineer, a so-called legal engineer. He studied law in Graz. "From the beginning it was clear that I saw my professional future in cyberspace." The 31-year-old sees himself as a bridge between technology and law. "I understand the mindset of both a technician and a lawyer. It's helped me a lot in the fields of internet governance, privacy, cyber security and legal tech."
Limited opportunities in Austria
It was difficult for Hudobnik to acquire knowledge in these fields in Austria. "These opportunities did not exist in this country. That's why I acquired knowledge during training and summer schools at various universities abroad, but also by participating in hackathons." His involvement began as a participant in NextGen@ICANN58, the Internet Governance Junior Program ICANN, and later he served as a NextGen@ICANN ambassador. "ICANN tries to bring on board interested young people who care about the future of the Internet, and who want to be actively involved in the policy debate. I can warmly recommend the NextGen@ICANN program to any Internet enthusiasts" said Hudobnik.
Understanding the interests of Internet users
He has been a member of the At-Large Advisory Committee (ALAC) of the European Regional At-Large Organisation since November 2019. "ALAC has a duty to understand and promote the interests of internet end users worldwide," says Hudobnik. There are two areas of work: "ALAC analyses ICANN's proposed policies and decisions, comments on the results of its work, and provides advice on these proposals," Hudobnik said.
Passionate sportsman
Hudobnik also takes part in so-called hackathons (a hackathon combines the words "hacking" and "marathon"). In a fixed period of time, ideas on a topic are developed in order to drive innovation. The term marathon also plays an important role in his private life: "I am a passionate sportsman and have already taken part in numerous competitions from triathlons to Ironmans. I have learned to listen to my body, to believe in myself, and not to throw in the towel every time I have a setback".
---
Our tip
These articles could also be interesting for you: