/ TLD Box
TLD Box

No matter if you want to apply for a new TLD or are looking for a new registry solution for an existing TLD, with TLD Box you receive stable, high performance registry services adapted to your individual needs.

---
Made in Austria, successfully in use by .at as well as other European TLD and ENUM operators and accompanied by consulting, training and operational services.
One-Stop-Shop Provider
We offer our clients assistance with all kind of requirements: from the application process up to the implementation of a generic Top-Level Domain. Our well-proven team offers personal support and already takes care of several gTLD clients. We are proud that we helped our clients successfully through the first round of generic TLDs.
Transparent solutions at a calculable price
All nic.at products offer transparent solutions at a calculable price. Our services are characterized by a high degree of stability and security. Additionally, our infrastructure is available 24/7.
Headquarters in Europe
TLD Box is a product by nic.at with headquarters in Austria. Therefore, we offer a German-speaking, as well as an English-speaking customer support team that takes care of your requests.
Individual solutions: From Basic to Complete
Individual customers demand individual solutions. This is why TLD Box is composed of a modular portfolio. All versions of registry-in-a-box are based on the same technical infrastructure and core system, which holds all the TLD registration data and provides interfaces to Registrars and operations staff. It also supplies the DNS infrastructure with registration data. Find the right product for your needs:
Who is tldbox GmbH?
tldbox GmbH is a sister company of nic.at, the Austrian Registry for .at, .co.at and .or.at Domains. nic.at has managed the .at zone successfully since 1998. As a center of excellence regarding domains, nic.at is now putting its expertise and software developments at the disposal of other TLD registries as well as applicants for a new gTLD within the ICANN new gTLD program.
Contact:
tldbox GmbH
Jakob-Haringer-Straße 8/V
5020 Salzburg Austria
Tel: +43 662 46 69 -730
Fax: +43 662 46 69 -29
E-Mail: service@tldbox.at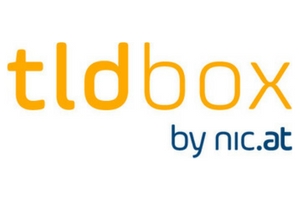 ---
Managing directors
Richard Wein
Mag. Robert Schischka
Commercial registry
Commercial registry no: FN 370632y
Court of jurisdiction: Landesgericht Salzburg
UID-No: ATU66831949
Supervisory authority: Magistrate of the city Salzburg
Chamber affiliation: Federal Economic Chamber Salzburg
Trade law: Trade, Commerce and Industry Regulation Act