/ Certificates & Awards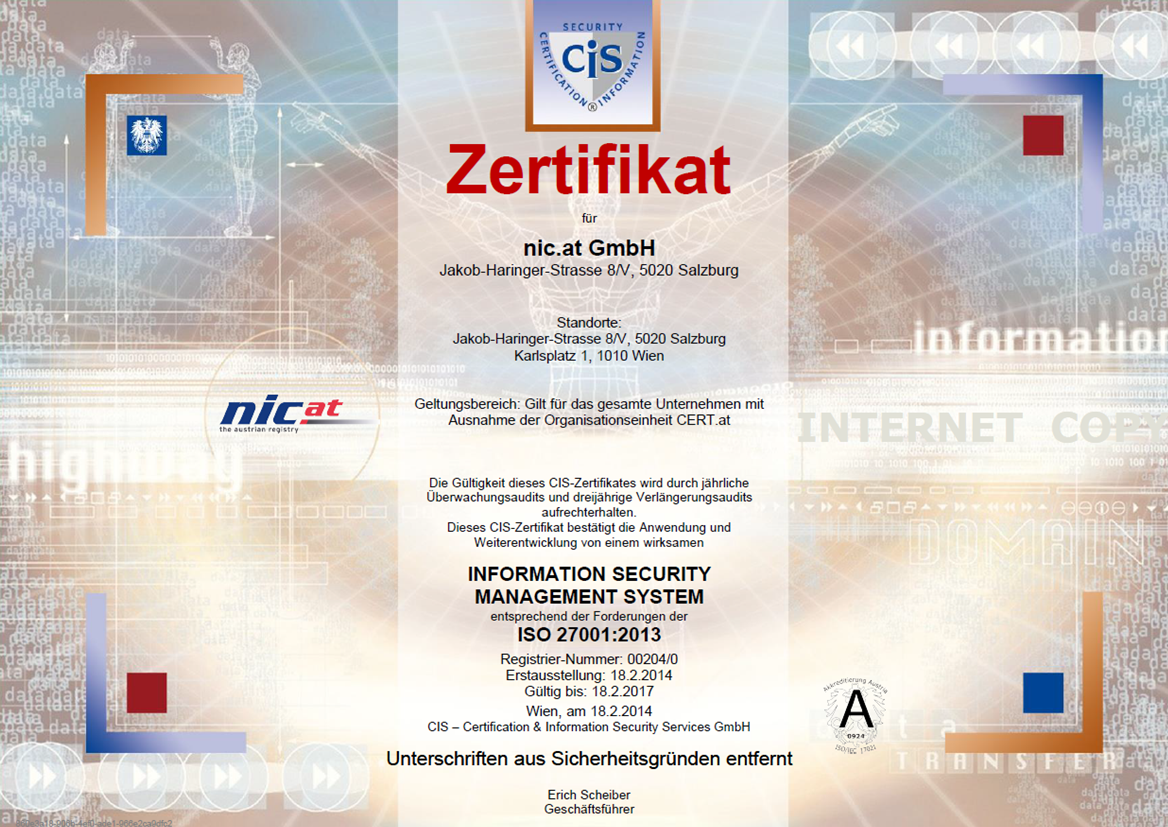 6 February 2017: ISO re-certification successfully achieved
ISO 27001 is the leading international standard that describes how information security in a company can be ensured. Following the first certification of nic.at GmbH in 2014, regular audits check procedures, systematic risk and business continuity management and information security for transparency and other factors. We are proud that we, our subsidiary ipcom GmbH and our sister company tldbox GmbH have successfully achieved re-certification in the context of multiple-day audits.
26 February 2016: nic.at Video campaign "Klickfänger" receives Salzburg State Prize 2016
Yesterday's finals at the Salzburg State Prize for Marketing, Communication, and Design at the venue named republic Salzburg demonstrated that advertisement for domains does not have to be dull and abstract at all, but can be personal and appealing. The nic.at campaign "Klickfänger – kleine Unternehmen mit großen Ideen aus .at" was awarded second prize in the section commercials and video. After three awards in 2014, this is now the fourth State Prize for a nic.at campaign.
7 October 2015: nic.at big winner at CENTR-Awards 2015
For the second time this year, the awards of the "Council of European National Top-Level Domain Registries" (CENTR) were given away and nic.at impressed the jury with two projects at once. On the one hand, nic.at was awarded a prize for the campaign "österreichsetztauf.at – Lieblinks der Nation". In an Austria-wide campaign last year, nic.at shone a limelight on the 100 most-clicked .at domains, presented their Internet success stories and awarded them the moniker "Lieblinks of the nation" (play on the pun of Lieblink sounding like the German word "Liebling" meaning darling). On the other hand, nic.at and its Swiss and German equivalents received an award in the field of security. In this case, registries found and implemented an effective cooperation model for the auditing of ISO27001 Information Security Management systems.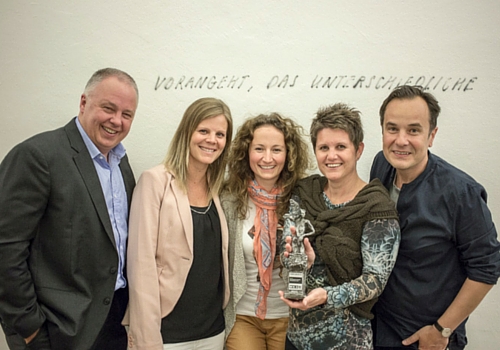 27 February 2014: Salzburg State Prize 2014 for the campaign www.österreichsetztauf.at
.at is Austria's favourite domain. This is confirmed by a study demonstrating that 56% of the domain holders of .at domains are companies and organisations and 44% are private individuals. More than 80% of all registered .at domains are in active use - a record value worldwide. This is also the focus of the current nic.at campaign that aims to continue growing the .at brand. The campaign website www.österreichsetztauf.at contains, facts, figures and dates, as well as success stories of domestic companies that bank on .at. Additionally, rankings were added to the website, providing a hit parade of the most successful .at domains.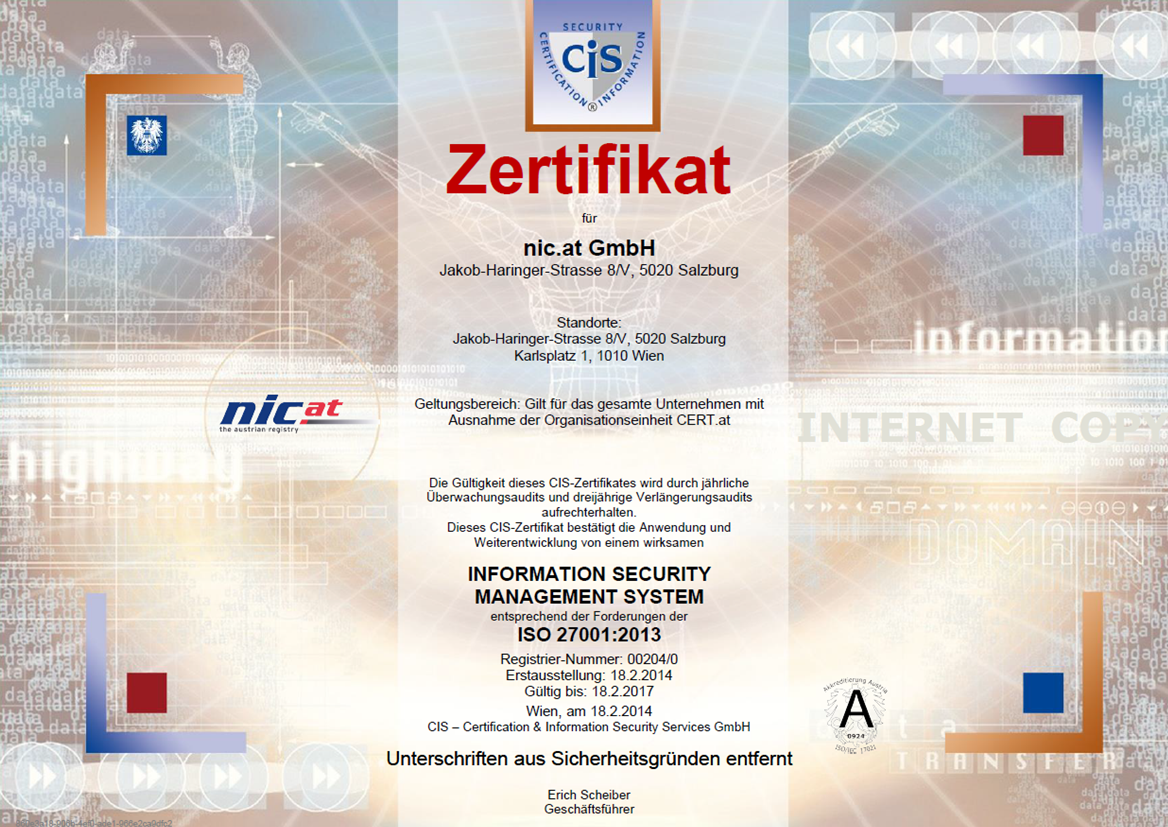 18 February 2014: Successful ISO certification
After a one-year preparatory period, in which many processes were closely investigated and optimised, nic.at was officially awarded the ISO 27001 certificate. On 18 February 2014, the auditors of the CIS company confirmed the application and further development of an effective Information Security Management System in accordance with ISO 27001:2013. nic.at subsidiary ipcom GmbH and sister company tldbox GmbH were also certified. The considerable benefits of an ISO 27001 certification are the systematic and risk-based integration of information security into the company's relevant business processes. This serves to ensure and improve the availability, integrity, and confidentiality of the IT systems.