/ united-domains AG trusts in nic.at's Anycast technology
Jul 19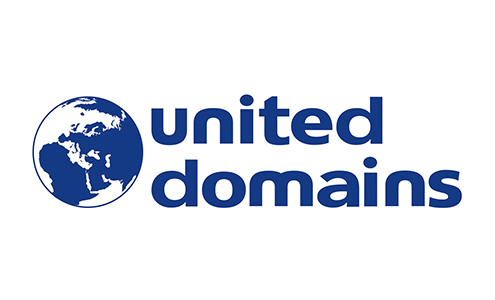 / Press-Reports - 19.07.2021 07:44
united-domains AG trusts in nic.at's Anycast technology
In united-domains AG, a subsidiary of United Internet, ipcom GmbH has gained an important international registrar for its Anycast service RcodeZero DNS. The German Internet provider stands for excellent customer support and prioritises top-level security. Therefore, it is obvious that united-domains makes no compromises when it comes to security and that optimised protection of DNS infrastructure is a top priority.
After extensive testing, Tobias Sattler, united-domains AG board member for product and technology, and his team are convinced that RcodeZero DNS is the right product to secure their over 1.6 million domains:
"Stable and secure DNS infrastructure is particularly important for us and our customers. Crucial to our decision were the more than 40 locations, the DNSSEC signing service and the German-speaking support. The worldwide Anycast DNS network of RcodeZero and its features are very convincing", says Tobias Sattler.
By using RcodeZero DNS, united-domains benefits from optimal availability, maximum protection against DDoS attacks and shorter response times. Advantages that can be achieved by using Anycast technology. "Anycast is now standard in the domain industry. Both registrars and TLD registries use at least two or more secondary DNS providers to secure their zones," confirms Richard Wein, CEO of nic.at GmbH and ipcom GmbH.
RcodeZero DNS was developed by the nic.at Research and Development Department and is used by numerous top-level domains (such as .nl, .pt, .eu), and international registrars administering more than 23 million domains. CEO Richard Wein is pleased to be able to support one of the largest European Internet service providers in terms of DNS security:
"I am proud that we could convince such a well-respected customer of the benefits of RcodeZero DNS. Our robust services, flexibility towards customer needs, and our personal customer support were decisive in establishing cooperation with united-domains. We have been in the domain industry for over 30 years, so we know our clients' requirements very well and are able to offer customised services."
External name service monitoring shows that the RcodeZero DNS network, with more than 40 locations (for Enterprise and PRO customers) split into two clouds, has been one of the most reliable Anycast services, and a trusted global provider over the years - the perfect partner for anyone looking for maximum optimisation of their DNS infrastructure to guarantee the highest security standards.
More information at www.rcodezero.at or rcodezero@ipcom.at