/ nic//report 2019: Market Analysis
Dec 02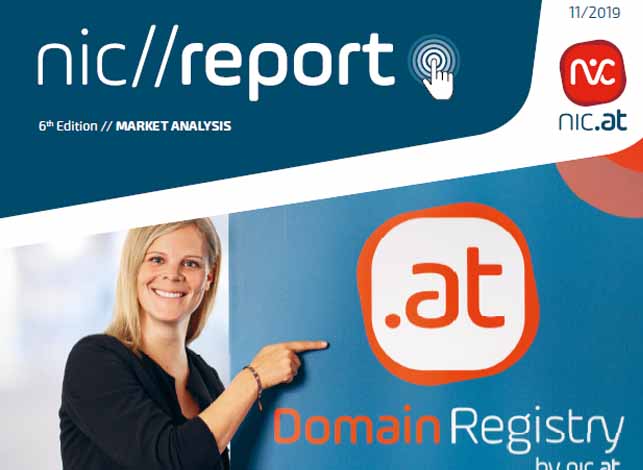 / nic-Report - 02.12.2019 13:27
nic//report 2019: Market Analysis
Current figures and trends are important for the development of our industry and our services: What is the first click on when searching for companies, artists and private individuals? Which criteria are decisive when choosing the right registrar, and what about the reputation of .at in Austria?
Last May, we conducted a comprehensive survey with the respected online market research institute marketagent, and are pleased to share the results of this customer survey with you.
The figures have been presented in a clear and concise manner in the current issue of our nic//report. Also, the responsible person at marketagent was asked to comment personally on some of the results in an interview.
You can download the complete nic//report here - enjoy reading!