/ 1
Jun 27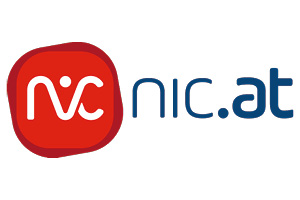 / nic.at News - 27.06.2017 08:43
The new nic.at brandworld
Presenting a new look
Since it was founded in 1998, nic.at has steadily expanded its service portfolio. In 2004 we set up ipcom GmbH, the subsidiary tasked with taking RcodeZero Anycyst DNS to market. What began as a basic Anycast service with only a few locations is now a powerful network with a host of additional services for a stable DNS.


In 2011, sister company tldbox GmbH took its place alongside nic.at. tldbox GmbH provides registry services for new domain endings (ngTLDs), supporting applicants for ICANN registration with a comprehensive registry system. A short time ago the new .versicherung domain ending, was recently added to the nic.at's stable to go with .at, .co.at and .or.at.
Overview
As it grew, the portfolio started to include more and more logos, visuals and brand images – with nothing really to tie them all together at first glance. This hotchpotch has now been replaced by a newly developed brand architecture that is both unified and harmonised. Each brand is now clearly positioned, with its own objectives and core messages. See for yourself what a difference this makes.
---

.at – a must-have
.at is Austria's most important top level domain and a must for all of the nation's businesses. The ending is a quality seal for Austria – it represents our home country and the quality and values associated with it. Strong utilisation of .at domains reflects their intrinsic attractiveness.
---

Anycast – for everybody
We offer Anycast for everybody: from domain owners to top level domain registries, and from beginners to pros. All of our customers benefit from nic.at's expertise and services, and also receive up-to-the minute information on key topics.
---

One-stop shop for TLD applicants
We give our customers comprehensive support for all their needs: from the application process to introducing a generic top level domain. Our small, close-knit team provides personal advice and service to customers such as .berlin. We are proud to have accompanied all of our customers through the first round of the introduction of generic TLDs.
---
BY experts, FOR experts
.versicherung is a seal of approval for qualified experts in the insurance sector.
Only companies operating in the insurance industries of the German-speaking countries are allowed to register and use a .versicherung domain.
---