/ nic.at joins the ccNSO
Sep 21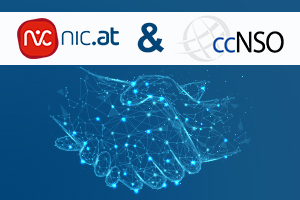 / nic.at News - 21.09.2022 13:03
nic.at joins the ccNSO
The council of the country code Names Supporting Organization (ccNSO) - a global platform within ICANN - approved nic.at as the newest member on August 19, 2022. As the 173rd member, the ccNSO warmly welcomed .at to its membership and looks forward to a "fruitful collaboration".
nic.at CEO Richard Wein sees many benefits in the membership and emphasizes that nic.at can in turn contribute valuable know-how, based on its more than 30 years of experience as a ccTLD. Together with DENIC (.de) and SWITCH (.ch), all ccTLDs from the DACH area are now represented within the ccNSO.
"I am pleased that this step allows us to once again consolidate and expand our long-standing and excellent cooperation with ICANN," says Richard Wein. He is convinced that nic.at can further deepen its interactions with other registries and relevant stakeholders worldwide as a result of membership.
About ccNSO
The country code Names Supporting Organization (ccNSO) is a body within ICANN (Internet Corporation for Assigned Names and Numbers) created for and by ccTLD registries. Since its creation in 2003, the ccNSO has provided a forum for registries of country code top-level domains (ccTLDs) to meet and discuss current issues affecting ccTLDs from a global perspective.