/ ISMS at nic.at
Information security with a system
With both domain administration and the operation of the Top Level Domain ".at" we provide a service of public interest. As part of the basic structure of the Internet and as an operator of essential services in Austria, we are aware of this responsibility and therefore implement extensive security-related measures.
---
ISMS according to ISO 27001
The security level appropriate for nic.at is defined by the company based on risk management. The ISMS according to ISO 27001 ensures both the achievement andthe improvement of security levels - regular internal and external audits serve the objective of quality assurance, and also the continuous development of all processes.
To ensure information security in our company, we of course regularly undergo ISO re-certification.
Strategic alignment
nic.at deals with the entire field of information security in a consistent and comprehensive manner and within a legally and economically justifiable framework. This is manifested on a strategic level within the organization and is fully supported by the management.
Extensive protective measures
Our information security concept ensures confidentiality (access only for authorized persons), integrity (correctness and completeness) and availability (accessible at any time) of all existing information and systems. Data protection is an integral part of this.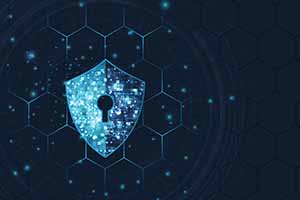 ---
You found something suspicious?
If you have identified a possible vulnerability on our website, we ask you to actively contact our ISMS team via e-mail.
We thank you for your support!